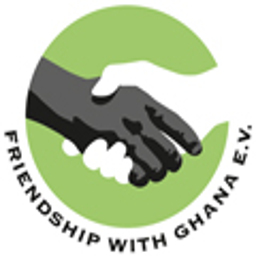 Thanks to your help, we have done that:
We paid the tuition for 4 children.
We sent clothes and shoes.
We paid half of the tuition for Christopher, the older brother of Isabella and Theo, about 700 euros. He will graduate in June 2015. A letter from him is attached. The two learn well, but unfortunately Isabella has asthma and is often ill.
We have received vouchers or credentials for all of these actions, or mostly paid the money ourselves. We have always taken only part of the costs, the rest has to raise the family itself.
We wish you all the best for the New Year and thank you on behalf of the children,
Friendship with Ghana e.V.
Quote from Friendship say's

Greetings to you in the name of our good Lord Jesus Christ. I trust you are doing well?

I have not had the means to express how grateful i am for your kindness and love for me and my siblings. This platform or medium isnt enough to express my appreciation but its my prayer that you kindly accept these words of mine.

May God in heaven above reward you generously that everything you are risking just for my sake and that of my siblings be restored in double folds. I will continually remembered you in prayers and i believe in one faith the love of God will stay with us with all the Blessings he promised Abraham.

I still in school and apparently writting my end of semester exams (Business Administration - Accounting Option). Will vacate and go home Godwilling on 23rd December. My siblings Theophilus and Issabella by Gods Special Grace are doing well, thanks to your Love and Support. Soon i will send pictures of the family so that you feel our presence close to you and i hope to receive your pictures also.

Attached is payment summary of fees paid with pay slips and a report i wrote as President of Ycampus express . Hope to hear from you soon.

Christopher

Merry Christmas. I Love you and may God Bless you and your family. Amen

Display More