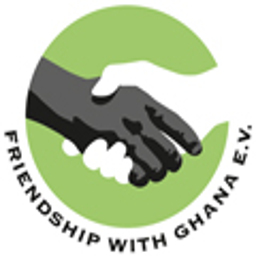 This year, however, something has been achieved that we, as an association, have been working towards for many years. Christopher, a highly sympathetic young man from Ghana, whose schooling we have already supported, received his Master of Business Administration a few days ago. For many years we accompanied and supported Christopher on his way through the school and later through the university, now the time has come, he has graduated and is about to start his first job in a bank in Ghana.
We have received countless letters and messages from Christopher about how grateful he is to us. Often one is embarrassed, how exuberant we have been thanked for often relatively small sums with true hymns.
Fact is: Without support from us, it would not have been possible for Christopher to have graduated. The pride of his grandparents, with whom he grew up, shows this clearly. So now he is well prepared, needs no further support, on the contrary, Christopher has given us very clear the assurance that he in turn will now support the needy, as soon as he earns his first money. Of course, we all know from rich experiences that many things are easy to assure, but difficult to adhere to. Nevertheless: Here it was possible to open the way for a young man into a professional life, which he certainly could not have reached without our help.
For about another ten children we have been able to take over the school fees (partly or in large part). We do not want to put children and young people in the situation that the costs for the school are taken over by us completely. But when subsidies are paid, families find it much less difficult to raise the funds and provide education for their children. And every well-educated teenager has a much better chance of finding a job that enables him to live a stable life in his country.
So we will continue and try to support children and young people in Ghana, so that they can receive a reasonable academic and later possibly even university education.
And here is my request: It would be great if you / you could help us to continue to act as we have done so far. Our account number is
IBAN: DE15 2585 1660 0055 1211 15
BIC / SWIFT code: NOLADE21SOL
A corresponding donation receipt will be provided promptly.
With the best wishes for quiet and relaxing holidays
I stay for today
Your Jürgen Fegbeitel
To Drögenberg 39
29646 Bispingen
Tel .: 05194 982 148
Fax: 05194 982 149
Mobile: 0172 42 789 84